Our Company
From its humble beginnings, La Venezolana Corp offers a variety of products from ready to eat foods, to Precooked Corn meal, to Mazamorra and Pandequeso, there's always something for everyone. La Venezolana Corp wants each meal made with their products to be a memorable one! La Venezolana Corp stands by its commitment to bring excellence in every food we make maintaining our core belief that if you make the best tasting, highest quality products, you can change the world.
The number one source for authentic Latino foods, La Venezolana Corp is one of the largest wholesale companies in the United States. Understanding the need for great tasting, high quality products, La Venezolana Corp set out to achieve just that. The result of this hard work and dedication is shown today with La Venezolana Corp products being sold in more restaurants and bakeries across the U.S. than any other Latin based wholesale company.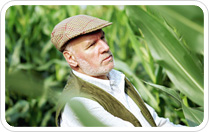 Our commitment to healthy products that are nutritious and delicious have been a main focus of La Venezolana Corp since we began. We utilize only the freshest, most pure ingredients in all of our products so that our foods remain your first choice when wanting fresh, delicious, top quality foods. We would only expect the best for our family, so we only make the best for yours. That's the La Venezolana difference.
Testimonials
Marta Healy"...Absolutely perfect! We have been using La Venezolana products for several years now and have never been disappointed. The quality and taste are outstanding..."
Fida Rodriquez"...We recently moved and none of the stores sold your products. We HAD to have our Natilla Con Panela for the holidays so we ordered some from the store we used to go to. Disaster avoided!

Alan Whitmore"...By far the best we have ever used..."
Maria Espoza"...No matter what goes wrong in the world, we can always count on your products to be consistently great..."
Letti Blanc"...How do you spell love? P.A.N.D.E.Q.U.E.S.O..."
Jorge Marilla"...Perfect! Could not ask for a better product..."